Used Guitars For Sale | Guitar Marketplace |Sell Your Guitar Free
Welcome to Used Guitar Sales .com and thanks for visiting. We are dedicated to making this a popular site for people buying and selling guitars and guitar accessories so please check back often. If you have a guitar to sell please place a free listing which can include up to ten photos. If you know someone who has something to sell please refer them. If you have any comments or suggestions for the site please send them to us. Thanks again! Buy or Sell New and Vintage Guitars, Electric, Acoustic, Basses, Amplifiers, Effects / Pedals, guitar accessories and other stringed instruments.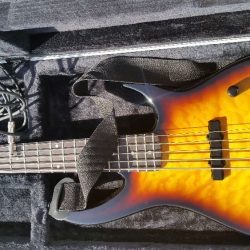 new 5 string bass ad is on craigs list search new 5 string the emodel with strings that run all the way through. Case locks […]
November 10, 2017
232 total views, 0 today
Featured
Eastman AR805CE – archtop, cutaway electric, 16″ lower bout, spruce top, maple sides and back. beautiful red finish
August 1, 2017
190 total views, 1 today
Welcome to Used Guitar Sales!
List Your Guitars For Sale
This is a great place to buy or sell Used Guitars, Bass Guitars and accessories. Become a free member and start listing your music gear for sale today. Manage all listings from your personalized Fretboard.
Join Now!